Please Call 727-796-8653
for an appointment today!
Massage Therapy
Massage therapy improves circulation by bringing oxygen and other nutrients to body tissues.
It relieves muscle tension and pain, increases flexibility and mobility, and helps clear lactic acid and other waste, which reduces pain and stiffness in muscles and joints. Massage therapists use long, smooth strokes, kneading and other movements focused on superficial layers of muscle using massage lotion.

Benefits of Massage
Massage therapy can help release chronic muscular tension and pain, increase circulation and joint flexibility, reduce mental and physical fatigue and stress, encourage faster healing of injured muscular tissue, and improve posture. Massage is also known to lessen anxiety, promote better sleep, and improve concentration.
Wellness Incentive Packages
Purchase six 30 minute massages for $210
Purchase three 45 minute massages for $135
Purchase three 60 minute massages for $180
Purchase three 90 minute massages for $270
*Cannot be combined with any other discounts
Massage Therapy
30 Minute Massage $40
45 Minute Massage $50
60 Minute Massage $65
90 Minute Massage $95
Heated Stone Massage
Experience a relaxing massage combined with deep heat therapy. Smooth, polished basalt stones are heated and incorporated into the massage. The perfect treatment to loosen tight muscles, relieve stress and ease tension.
$85 for 60 minutes / $125 for 90 minutes
Massage add on Services
Heated peppermint foot treatment $10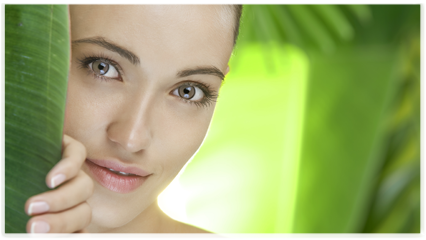 Integrative Massage Techniques
If you know you the specific technique you would like, you are welcome to request it when you book at no additional charge. But most people come in with one or more areas they'd like worked on such as a sore shoulder, stiff lower back or tight hamstrings and little idea what technique will be best for them.
Our therapists are equipped with a whole range of massage techniques they can use as tools to solve your body's needs. We encourage clients to come in and tell their therapist how they are feeling that day. This enables the therapist to create a session that integrates a range of techniques, each used where it is most appropriate.
The estheticians at the Center follow a similar philosophy and will customize your session based on your skin's needs on a given day.
Science and a Touch of Art
Massage is considered by many to be an art, but, more importantly, there's a scientific basis for it as well. Researchers have studied the value of massage to treat everything from back pain to depression. To ensure that each treatment is customized for you, we take a health profile when you first arrive, and keep a chart noting the details of each of your massage sessions.
If you're interested in learning more about the benefits of massage, we encourage you to ask our knowledgeable staff or your massage therapist so they can educate you about what massage can and can't do.